Tweets by @NOAAHabitat

The 2012 Nancy Foster
Habitat Conservation Award
NOAA Fisheries Office of Habitat Conservation is proud to announce the recipients of the 2012 Dr. Nancy Foster Habitat Conservation Award, honoring excellence in habitat conservation in the marine environment.
Eric Schwaab

Eric has served more than 30 years in local, state, and federal natural resource management, beginning in 1983 as a law enforcement officer at the Maryland Department of Natural Resources.
Eric joined NOAA in 2010 as Assistant Administrator for Fisheries. He led our efforts to end overfishing and rebuild our nation's depleted fish stocks.
In 2012, Eric was appointed Acting Assistant Secretary for Conservation and Management for NOAA and was a driving force behind establishing the NOAA Habitat Blueprint as a strategy for improving habitat for fisheries, marine life, and coastal communities.
Eric left NOAA in 2013 to become Senior Vice President and Chief Conservation Officer of the National Aquarium in Baltimore, MD.
Mary Yoklavich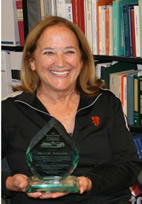 Mary Yoklavich is a supervisory research biologist and leader of the Habitat Ecology Team at NOAA's Southwest Fisheries Science Center.
For more than three decades, Mary has been dedicated to improving the application of habitat science to fisheries' conservation and management.
Mary began her professional career as a research assistant at Oregon State University in 1980, and joined NOAA in 1988. Since that time, Mary has conducted research from California to Alaska, pioneered the study of deep-water habitats important to commercial fish species, and the impact of marine debris on these habitats.
In addition to her research contributions, Mary has been a leader in the development of NOAA's Habitat Blueprint, to ensure habitat considerations are included in fisheries management.
A prolific writer, Mary has produced more than 90 scientific publications and co-authored the book The Rockfishes of the Northeast Pacific.
Dr. Garry Mayer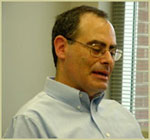 For more than 30 years, Dr. Garry Mayer dedicated his career to coastal and estuarine ecology and the ecology of fish.
Garry began his career in 1972 as an assistant professor at Boston University's Department of Biology and Division of General Education.
He joined NOAA in 1976 as an oceanographer and ecologist, later serving as director of NOAA's Restoration Center, Office of Protected Resources, and Office of Habitat Conservation. In 2012, Garry was on the team that established the Coastal and Marine Ecological Classification Standard adopted by the Federal Geographic Data Committee.
In 2000, Garry was among the recipients of the Department of Commerce's Silver Medal for establishing the NOAA Community-Based Restoration Program and he received the Gold Medal for his work in 2004.
Garry retired from federal service in 2013.
More about Dr. Nancy Foster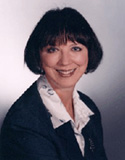 A marine biologist from Electra, Texas, Dr. Nancy Foster dedicated 23 years of outstanding service to NOAA, leaving a remarkable imprint on the agency. After earning a masters in marine biology from Texas Christian University and a doctorate in marine biology from George Washington University, Dr. Foster began her tenure at NOAA in 1977. In 1986 she joined NOAA Fisheries and under her direction, NOAA created the Office of Habitat Conservation, the NOAA Restoration Center, and the NOAA Chesapeake Bay Office. Dr. Foster served as acting assistant administrator and then deputy assistant administrator of NOAA Fisheries before leaving to become assistant administrator of the NOAA Ocean Service in 1997.
Dr. Foster died in June 2000 after a year-long battle with cancer. Throughout her life she carved the path as a pioneer and visionary in understanding marine ecosystems and their conservation and as a mentor to many who followed her into a career with NOAA.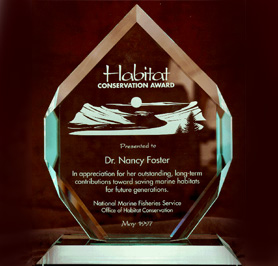 Previous Award Winners
Eric Schwaab - 2012
Mary Yoklavich - 2012
Dr. Garry Mayer - 2012
Robin Bruckner – 2011
Stan Moberly – 2011
Bob Hoffman – 2011
Dr. Charles Rabeni – 2010
Charles Simenstad – 2009
Peter Wellenberger – 2008

Dr. Usha Varanasi – 2007

Dr. Elliot A. Norse – 2006

Peter Clark – 2005

Carlos Fetterolf – 2004

Dr. Lawrence P. Rozas – 2003

Worrall Reed "Nick" Carter, III – 2002

Nathaniel Bingham – 1998

Dr. Nancy Foster – 1997