Tweets by @NOAAHabitat

Highlights
The Chesapeake Bay is Where the Action's At
FY 2011 is full of action in the Chesapeake Bay. NOAA is one agency in a federal team of partners—the Federal Leadership Committee—responding to a 2009 Executive Order about the Chesapeake. President Barack Obama's Executive Order on Protection and Restoration of the Chesapeake Bay recognized the Chesapeake Bay as a national treasure and called on the federal government to lead a renewed effort to restore and protect the nation's largest estuary and its watershed.
NOAA and other federal agencies completed a strategy to implement the Executive Order on May 12, 2010. The strategy set forth an ambitious set of actions to make a real difference in the environmental outcomes for the Chesapeake Bay ecosystem. NOAA's focus on science, service, and stewardship is reflected in the strategy, and NOAA has an implementation role in each of the eight major federal initiatives described in the strategy.
On September 30, 2010, the Federal Leadership Committee released the fiscal year 2011 Action Plan, as required by the Executive Order, which conveys the full scope of on-the-ground and in-the-water efforts the federal government will undertake between October 1, 2010, and September 30, 2011, in the Chesapeake Bay watershed. These actions and initiatives are based on the President's FY11 Budget Request and are contingent upon receipt of congressional appropriations in support of that request.
Following the structure of the strategy, the action plan is organized into the four major cross-cutting themes—Sustain Fish and Wildlife, Recover Habitats, Respond to Climate Change, and Strengthen Science. The action plan also includes a brief section on implementation and accountability efforts. Each section of the action plan identifies specific activities, lead agencies, and completion dates for each activity, as well as a summary of funding by outcome and agency.
For more information on NOAA's involvement, see
http://chesapeakebay.noaa.gov/about-us/executive-order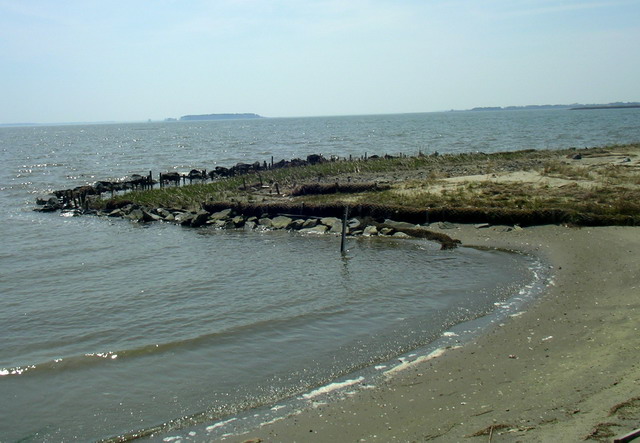 Useful Links