Tweets by @NOAAHabitat

What Is Coastal Ecosystem Resiliency?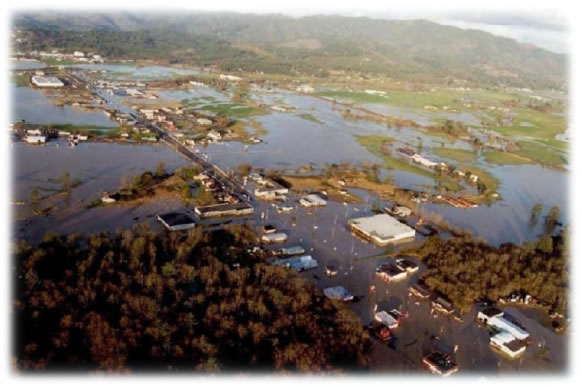 Resiliency is the ability of an ecosystem to absorb, recover from, and more successfully adapt to adverse events such as extreme weather or long-term changing environmental conditions such as sea level rise. Restoring marshes, rivers, and other habitat can provide naturally resilient features—such as flood reduction and protection—while also providing places for fish to thrive. Investing in habitat restoration and ecosystem resiliency reduces risks to coastal communities from extreme weather events and climate change.

Building resilient U.S coastal ecosystems, societies, and economies is one of NOAA's key missions. NOAA is dedicated to providing tools and resources that communities can use to become more resilient to changing environmental conditions. To accomplish this, NOAA has established an ecosystem resiliency grant program to support on-the-ground restoration projects. These projects will not only reduce communities' vulnerability to the risks of extreme weather, but also provide habitat to support protected and managed species.
Learn more about Coastal Ecosystem Resiliency Grants Program projects.