Tweets by @NOAAHabitat

Funding Opportunities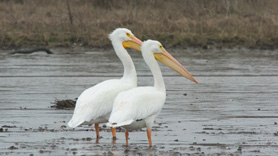 NOAA awards grants and cooperative agreements to support research and conservation initiatives coordinated by state and local governments, non-profits, colleges and universities. Within these pages you'll find more details about specific funding opportunities for the following areas:
Funding Opportunity
Funding Range
Description
States Available
Deadline
$100,000 to $10,000,000 over three years
This funding opportunity focuses on coastal habitat restoration projects that aid in recovering listed species and rebuilding sustainable fish populations or their prey. Applicants may submit one or more projects to be completed in one, two, or three years.
National, not including the Great Lakes
Closed—next competition anticipated in fall 2014 or 2015
$15,000 -$250,000
Funds individual grass-roots marine debris prevention and removal projects that benefit coastal habitat like wetlands and coral reefs, as well as fisheries, marine mammals, sea turtles and waterways.
National
Closed—next competition anticipated in fall 2014